The Founder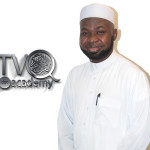 TVQ.Academy (Taysir Virtual Qur'an Academy) was initiated and founded by Abdul-Salam Abdul-Hameed. It provides a platform that aims to reach every Muslim, using his communication tools at hand, to keep him engaged with the Qur'an. This develops a good attachment between the individual Muslim and the Qur'an, eases the memorization of the Qur'an for him, and keeps him close to the Creator, inshā Allāh.
The Man Behind the Camera
Brother Suryadi Md Bajuri is the man behind the camera. Brother Suryadi is a full-time school teacher, however, his passion for the Qur'an is so immerse that he's pledged to spend his free time in contributing to the Qur'an education via TVQ.Academy.
Meet the Man Behind the Camera
Join the TVQ.Academy Team
If you you have some hidden talents with which you would want to serve the Qur'an and the Ummah at large, feel free to contact us, and tell us how you think TVQ.Academy can be better with your presence as part of the team.  At the moment, we need website admins, graphic designers, and visionary Qur'an lovers to join the team and help us move forward with this noble project, insha Allah.